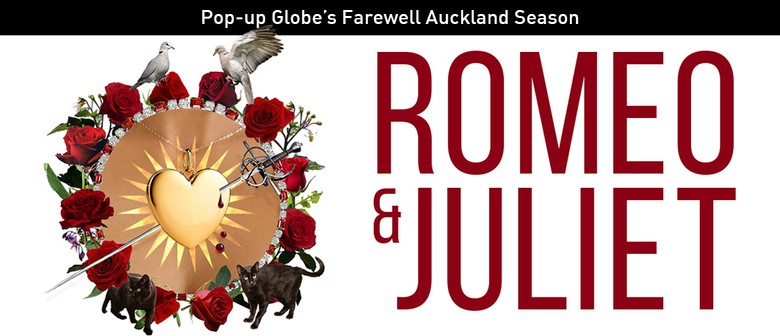 Sorry, this event's been and gone
Sessions
When:
Wed 12 Feb 2020, 11:30am

Matinee
Fri 14 Feb 2020, 11:30am

Matinee
Wed 19 Feb 2020, 11:30am

Matinee
Wed 26 Feb 2020, 11:30am

Matinee
Presented by the Pop-up Globe Northumberland's Company.

"These violent delights have violent ends..."

Pop-up Globe's resident company present a brand new production of Shakespeare's epic love story, Romeo & Juliet.

Set against the baking heat of an Italian summer, the ancient vendetta between two families takes a tragic turn as gangs of hooded youths look for trouble on the streets. But even as their rivalry turns deadly, love blooms in an unexpected place. The wrong boy falls in love with the wrong girl. Their ill-fated love will become the stuff of legend.

Justly regarded as Shakespeare's tragic masterpiece, Romeo and Juliet enchants audiences with a spell-binding mix of comedy, love, poetry and - ultimately - tragedy. This new production, directed by Pop-up Globe's Artistic Director and founder Dr Miles Gregory, fuses spectacular Jacobean costumes with edgy contemporary street violence to create our flagship production Pop-up Globe's farewell season, "The Summer of Love" presented by Anthony Harper

Based on the performance tradition of 1614, the Northumberland's Company are Pop-up Globe's resident company of actors and musicians, drawn from around the world. Working with international theatre experts and creatives, they will transport you four hundred years into the past for the extraordinary experience of seeing Shakespeare's plays performed in the space for which they were written.

Anthony Harper Pop-up Globe Theatre
The Shakespeare Gardens, Ellerslie Racecourse, 80 Ascot Avenue, Ellerslie